Our team
Combining the arts of service, hospitality and storytelling our team of wine-travel professionals open the world to guests while providing rich context to each experience. Comprised of sommeliers, winemakers, and importers, our team creates journeys designed to leave lasting impressions of the wine and the region — San Francisco to Napa Valley and beyond.
FOUNDING SOMMELIER
DIRECTOR OF HAPPINESS
andres@vinambassador.com
ADVANCED SOMMELIER
AMBASSADOR DE ESPANA
juan@vinambassador.com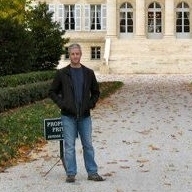 ADVANCED SOMMELIER
VINEYARD RELATIONS
curt@vinambassador.com
OUR COMMITMENT
VIN AMBASSADOR was founded on the belief that wine has the potential to be more than a beverage. The characteristics of a specific bottle are inseparable from it's origin. Thus, by providing wine enthusiasts with meaningful experiences we are able to unlock the most powerful elements of the grape - the ability to trigger memories of inspired travels around the world.